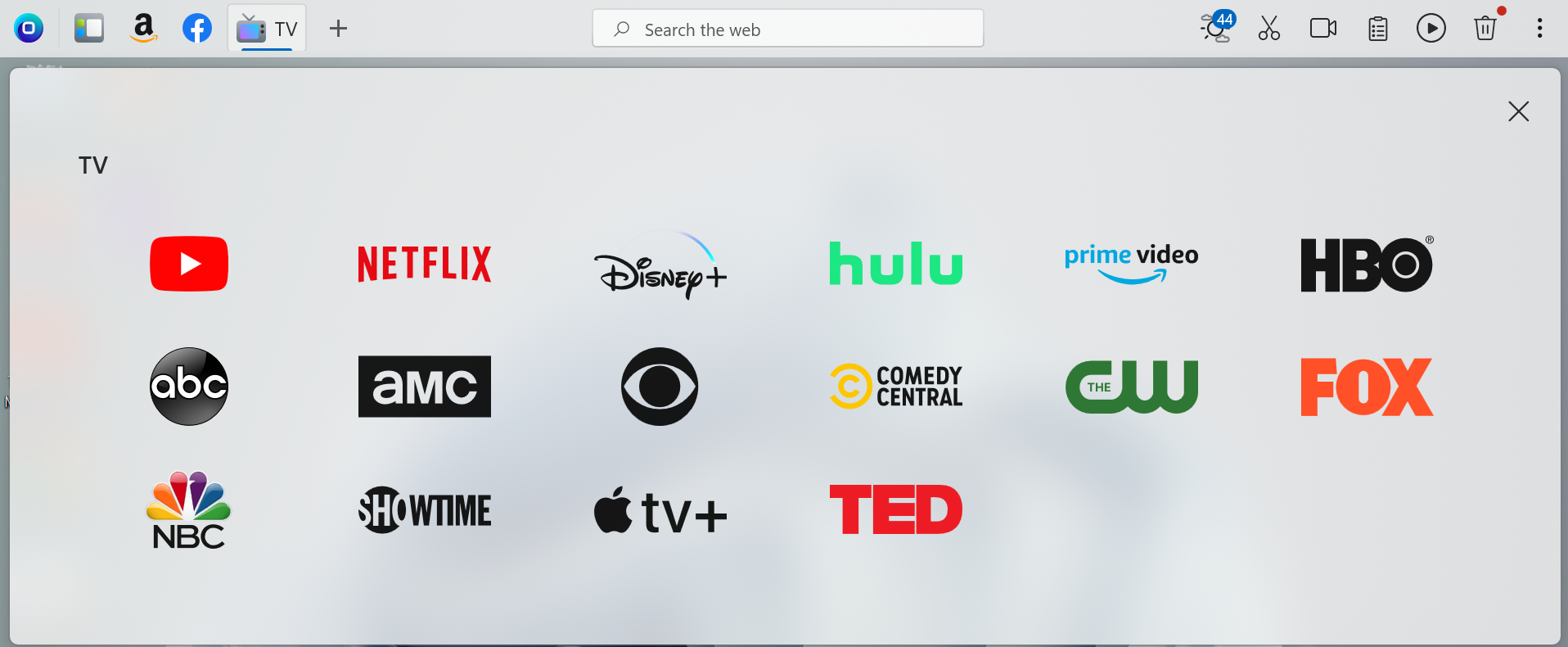 If you haven't already, turn on the TV app from the Apps Library panel. Instructions can be found here. Then, click the "TV" app button on the OneLaunch dock. It should look like this:

or

OneLaunch's TV app provides quick access to your favorite streaming services. Click the streaming service's icon to access their website or add a shortcut to your OneLaunch dock by hovering your mouse over the streaming service and clicking the white checkbox
at the top right of the icon.
Click the shortcut in the OneLaunch dock anytime to instantly launch the service in your browser!
Ready to simplify more everyday tasks? Explore more OneLaunch Apps.