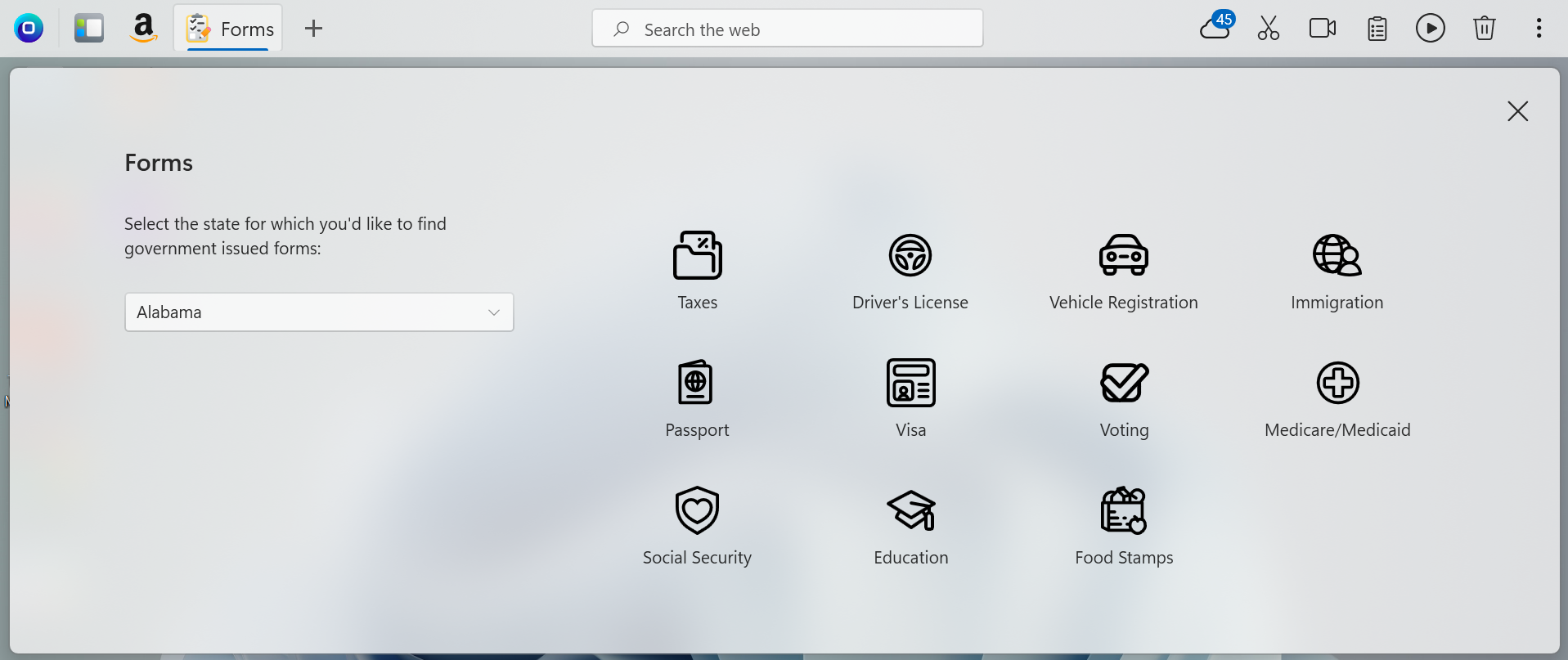 If you haven't already, turn on the Forms app from the Apps Library panel. Instructions can be found here. Then, click the "Forms" app button on the OneLaunch dock. It should look similar to this:

or

To find forms:
Select the state from which you would like to find forms via the drop-down menu on the left-hand side.

Click the category that matches the type of form you are looking for.

OneLaunch will then open the official government website for forms of the chosen category in the selected state.
You are able to pin shortcuts of specific categories relating to the selected state to the OneLaunch dock. When hovering over a category, click on the white checkbox
at the top right to pin a shortcut. Click the shortcut in the dock anytime you want to view that specific form website!
Ready to simplify more everyday tasks? Explore more OneLaunch Apps.