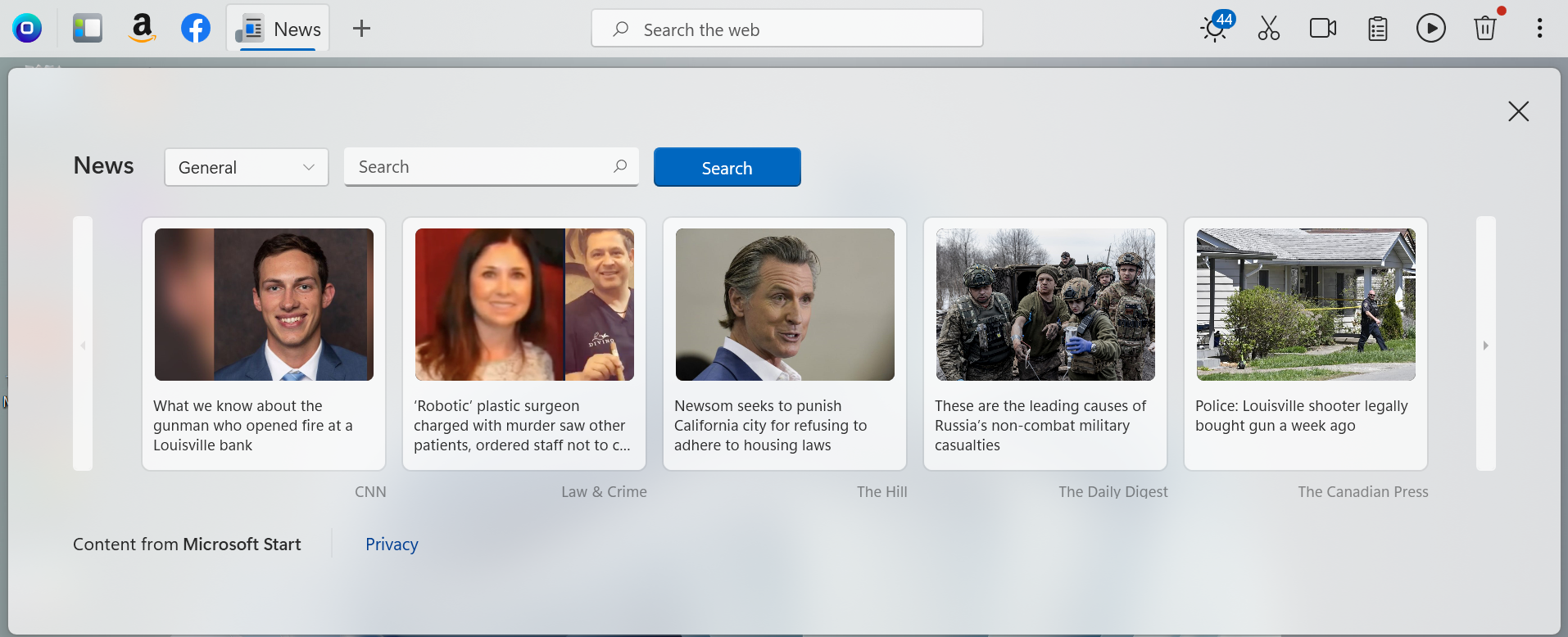 If you haven't already, turn on the News app from the Apps Libary panel. Instructions can be found here. Then, click the "News" app button on the OneLaunch dock. It should look like this:

or

To view a news article, simply click on its tile in the list. The arrow buttons located on the far right-hand side and far left-hand side of the News app panel can be used to navigate through the full list of articles available.
The drop-down menu at the top of the News app panel can be used to change the category of news articles shown.
Also, there is a search bar to the right of the drop-down menu where you are able to type anything you want to search for specific articles. Click the blue "Search" button or press "Enter" on your keyboard to populate new articles related to your search.
Check out a YouTube Video on this topic from the OneLaunch Team: How to use the OneLaunch News App
Ready to simplify more everyday tasks? Explore more OneLaunch Apps.