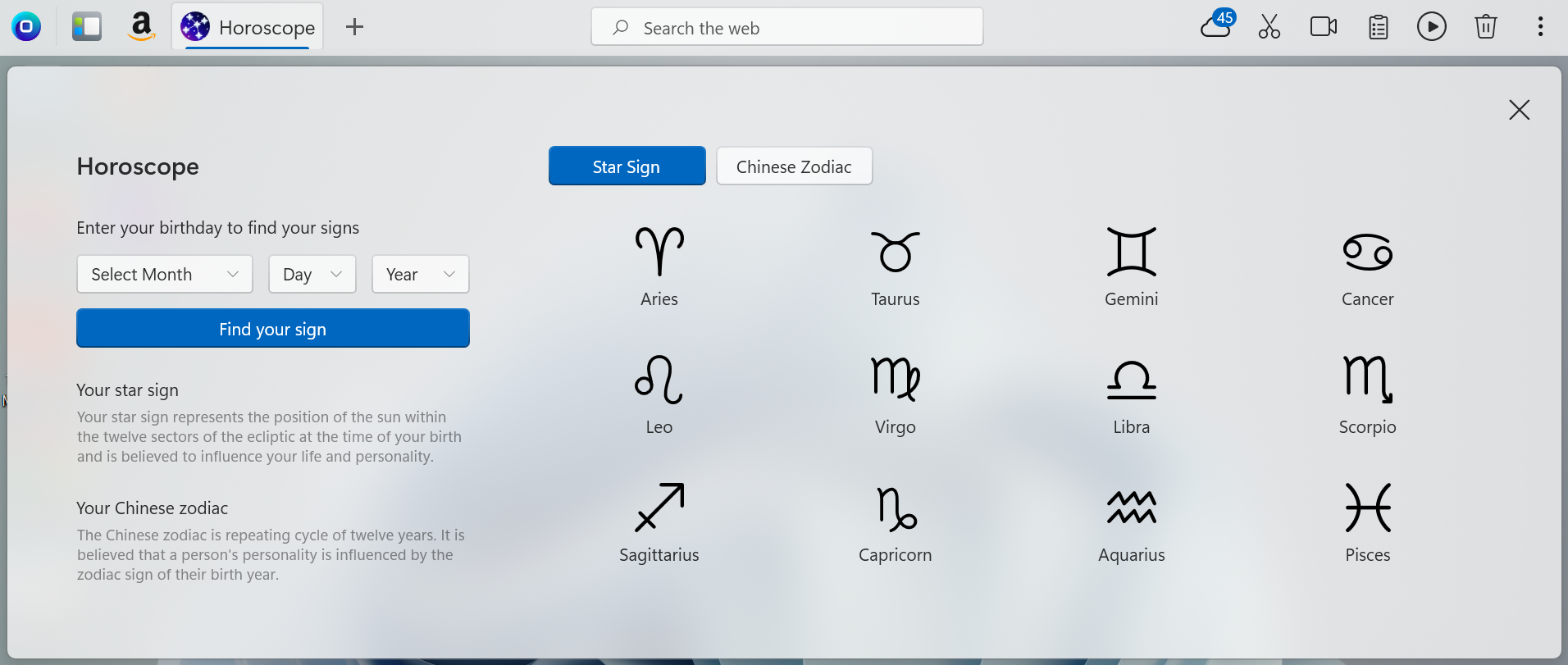 If you haven't already, turn on the Horoscope app from the Apps Library panel. Instructions can be found here. Then, click the "Horoscope" app button on the OneLaunch dock. It will look similar to this:

or

To get started, enter your birthday using the drop-down menus and click "Find your Sign." OneLaunch will determine both your star sign and your Chinese zodiac. Simply click either of these signs to view your daily horoscope!
You can switch between Star Signs and Chinese Zodiac signs using the "Star Sign" and "Chinese Zodiac" buttons located in the center of the panel. To view other horoscopes, click on the sign buttons located below Star Signs or Chinese Zodiac. OneLaunch will open a new browser with information on the selected sign.
You can pin horoscope shortcuts to the OneLaunch dock. Simply hover and click on the white checkbox
at the top-right corner of the horoscope. Now you can click the shortcut in the dock anytime you want to view that horoscope!
Check out a YouTube Video on this topic from the OneLaunch Team: How to use the OneLaunch Horoscope App
Ready to simplify more everyday tasks? Explore more OneLaunch Apps.